NSX 6.2 is Available for Download!! (Evaluation)
Since this has been totally unavailable up until now (except for a select few), it is great to see that it now available for public download
As has been said a number of times before (here and here), it was not possible to get hold of NSX unless you had specifically been given access.
There were a number of reasons for this – some I agree with, some I do not.
But it seems that as of the 6.2 release it is now possible to actually download NSX and try it out for 60 days.
Here's how I went about it.
First I tried the VMware site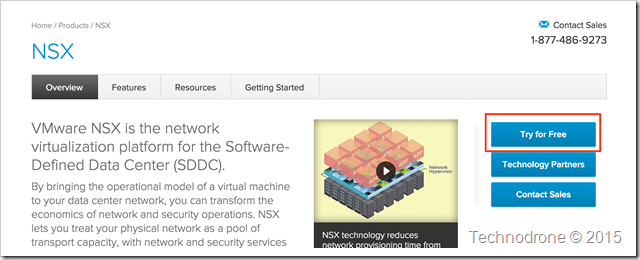 But that led me to more or less a dead end. It took me to the same HOL environment where you could try it out.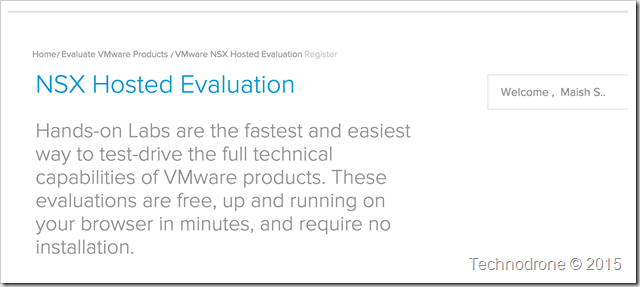 So how do you get access to the bits?
I came across this when 'cruising' through the My VMware portal.
Full disclosure here – I have not purchased NSX, I have note engaged with PSO, I work for Cisco who is probably seen as NSX's biggest and worst 'enemy'. I do have access to (AFAIK) Enterprise plus and some vCloud suite license in the portal – as a result of previous purchases and management of a decent sized VMware environment. This is not part of a vExpert freebie.
In the portal I searched for NSX


And lo-and behold – instead of the usual greyed out download box, I got this.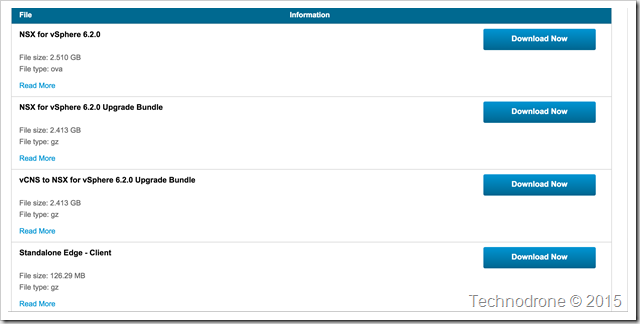 Documentation can be found here.
And just to confirm – NSX can operate in evaluation mode for 60 days (from the documentation)

Personally – I see this as a welcome change by VMware – allowing access to the product to try it out before having to dish out $$$ to look at the product and the capabilities.
So thank you VMware.
And if this actually does stay this way – it remains to see how VIAdmins will react to the product and see how suitable it is (or is not) for their environment.
Again – your mileage may vary – depending on your portal access.