OpenStack Summit - Some Thoughts
Friday, the Georgia World Congress Center – and there is still a buzz all around. The official OpenStack User summit is over – and the only ones who left are the developers and operators – and we will be here the whole day until 18.00.

This week has been an amazing experience – and I have learned a lot about OpenStack, Open Source and how a community behaves.
I will sharing over the next couple of days some of my thoughts about the conference.
The Good.
The Bad.
The Ugly.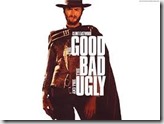 (Ugly there wasn't – well actually that is not true)
I had a great week. Met a lot of new people, a whole different crowd of people.
There was one thing in common that I continually noticed, and it amazed me. These are people who devote their time – their energy, their expertise and their knowledge for a greater good.
And this is meaning of an open source community.
They do not work for Openstack – they work for practically every company you know – vendors, customers, Service Providers – and they do not get paid to create a product.
They are passionate about what they do!
Developers are not Operations people – definitely not – more on that in a future post.
I will be heading back home on Sunday – in the meantime I would like to thank the organizers of the conference on a job extremely well done. It was very well organized – there are some improvements I would (and I already provided that feedback) implement for future events. Something I would definitely do again – and hope to do so in the future.