Why Should you Care about Veeam Support for Hyper-V
I will not go over the details of this announcement that was released today.
Both David Davis and Sean Clark wrote very good articles about the release.
I do want to add a small point of my own, and that is why I think this is a big thing - or at least the start of a big thing.
There is no doubt that:
VMware is the current market leader.
Microsoft see VMware as the biggest competitor in the virtualization market.
vSphere is the more mature product (and depends who you ask, more robust as well).
After this announcement it is clear - Hyper-V is here to stay.
I am a VMware fan (if you haven't noticed then you are not following my blog) but part of my job is to provide the best solution to my customer - and that solution depends on the customer. If the solution that suits them best is not based on VMware technology - then so be it - because it is right for the customer.
A year or two ago - the vendor bashing and FUD from both sides was in abundance, Microsoft said you don't need this feature - and VMware said you cannot live without it. VMware said that Microsoft does provide this - and Microsoft played catch up with the technology race to get those features that VMware has. Bad mouthing - from both sides - but I am happy to say - that it has calmed down as of late - and both parties are focusing on what they have - and not on what the competitor's do not.
So back to Veeam's announcement and why is this a big thing (IMHO)? Veeam is a company that has based 100% of their product (and revenue) on VMware. From day one. I think that it has paid off and they have found a very good place in the market for all of their products. And now the announcement that they will be adding support for Hyper-V. If a company that has based their complete business on VMware - are now opening up to different Hypervisors - then is a turning point. Not only is Microsoft getting part of the customer share - and how much is not the issue - they have started to get into the surrounding companies that make their bread and butter off of virtualization. I have - for a while - been asking any vendor that I have tried their technology, what are your plans for multi-platform support. Be it monitoring solutions, backup solutions capacity management or cloud - and I hearing always the same answer - at present we do not - but it is on the roadmap! Some for Hyper-V some for XEN, some for RHEV and some for all of the above. Veeam is not alone - the ISV's realize that they cannot afford not think about supporting multiple vendors and this is a good thing especially for Microsoft
Veeam is going the extra mile here by developing features that do not even exist for Hyper-V, as you can see the slide below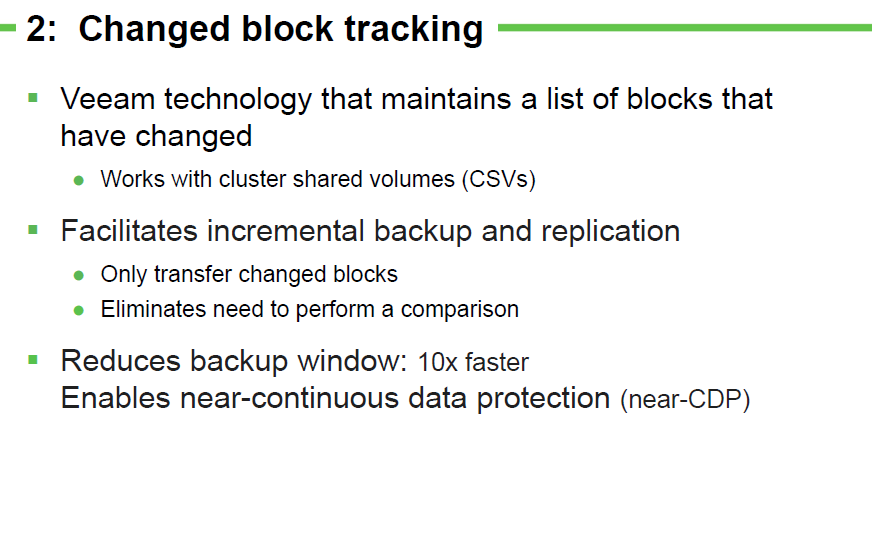 I will not be going into the debate of what the better/faster/cheaper/sexier product is. I do have to agree though, Microsoft is gaining market share - both with the customer and with the ISV's as well.
I would be happy to hear any comments.