Devs are from Mars, Ops are from Venus
I will be delivering a talk at the upcoming DevOpsDays Tel Aviv which will be on this coming Sunday and Monday.

DevOps is one of my personal interests, especially educating of the other side of the table, the developers, as I do not see myself as one but rather an Operations kind of guy.
I will also be delivering an Ignite session about Using Social Media As a Tool in Your Daily Work.
I will be presenting with John Willis, Michael Ducy, Aviran Mordo, Sagy Rozman, Nir Cohen, Orit Yaron, Dror Bereznitsky, Eyal Edri and Oded Ramraz.
The full schedule is here.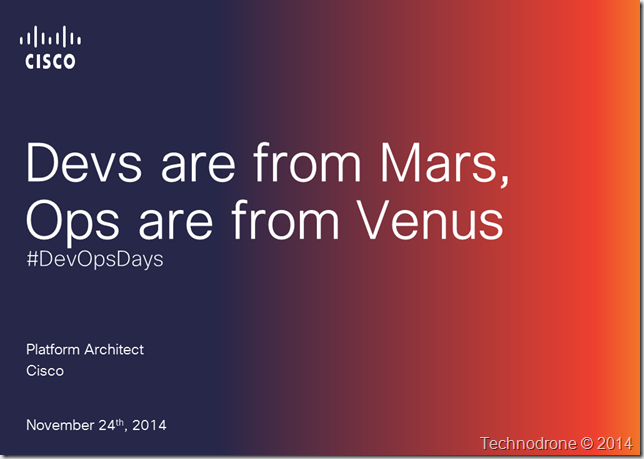 If you cannot join in person - the event is being streamed live and of course the presentations and recordings will be available after event as well. v Hope to see you next week – it will sure be interesting.