VMTN Communities - Now Supports Mobile Devices
This was not widely announced, so I guess that many of you do not know that since the upgrade that was performed on the VMware Community Forums (VMTN) there is now support for mobile devices
(such as Android and iPhone/iPad).
This is what it looks like through a regular tablet browser (Android with Chrome in my case). With a tablet this is pretty much ok, but from a phone the forums are pretty much unusable.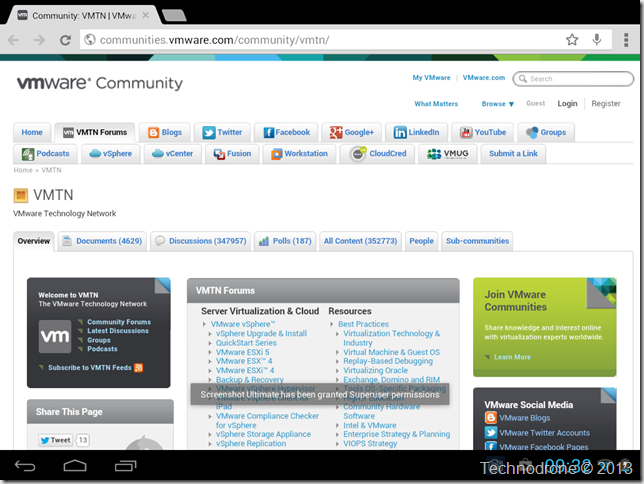 Here is a quick how-to on how you go about allowing mobile devices access to your account.
From a web browser - go to the preferences on your VMware Communities account.
And choose the new Mobile Tab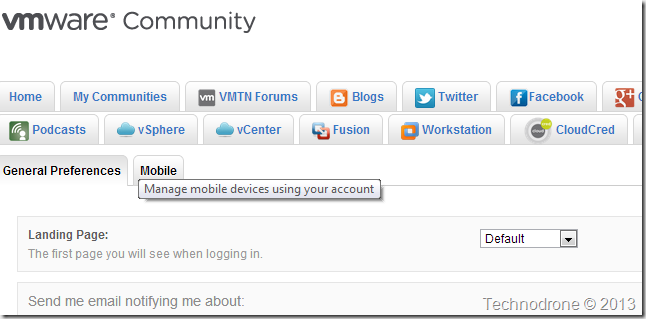 Give your device a name and Get Activation Code

You will presented with a QR code that you can scan and an activation code number.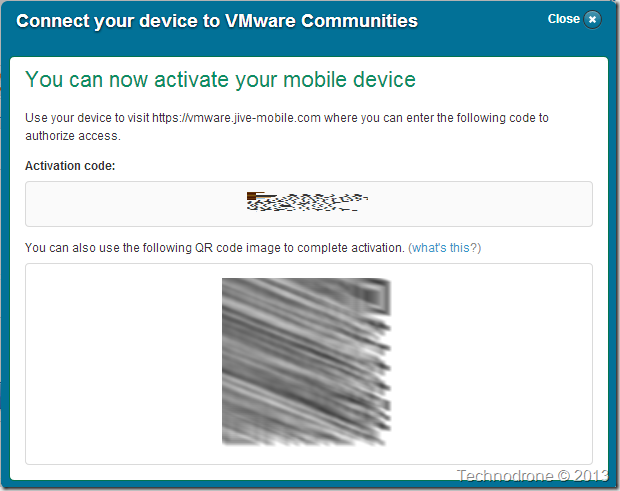 Scan the code which will take you to https://vmware.jive-mobile.com where you will already have the activation code in the link.
Now with the new interface.. Click on the login button.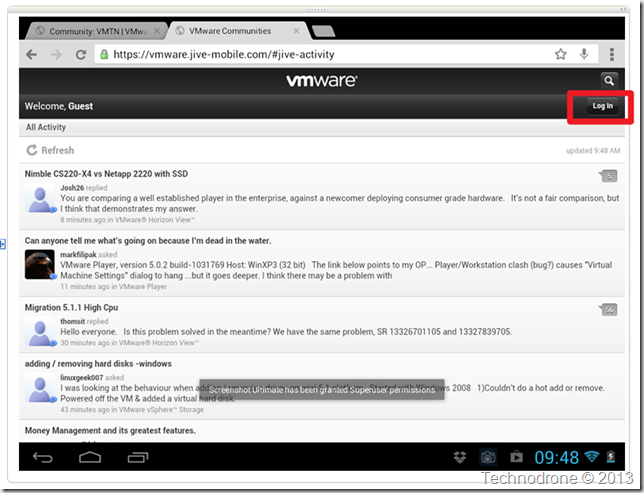 Click on Register.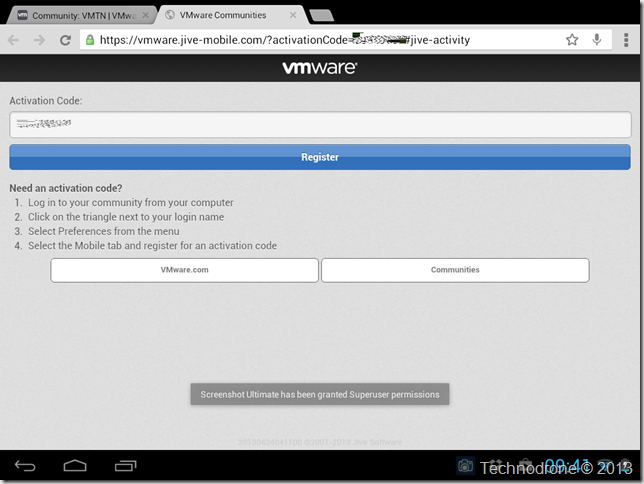 And now you will be logged with your credentials, with access to your recent activity on the forums.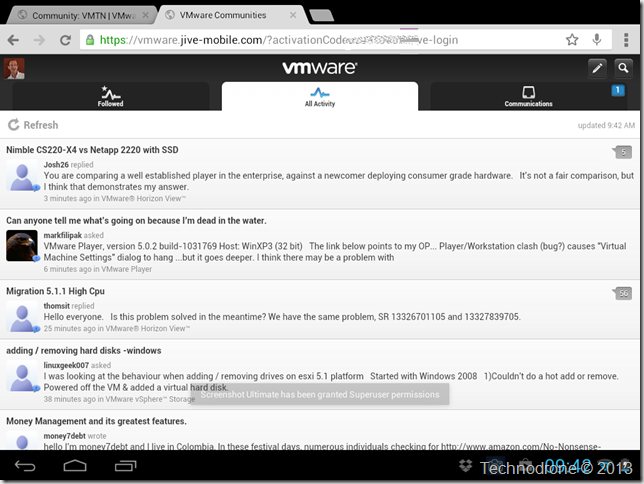 I think this is great improvement and makes the forums a lot easier to use on the go.
I would like to give a big shout out to Corey Romero (@vCommunityGuy) the Community Manager, for all the great work and planning that was put into the upgrade, and all the great day-to-day work he does for the community.
Thanks Corey!!