A Major Milestone – My First Million!!
No… Not Dollars, Shekels and not even IRR (of which 1 miliion is worth ~US$40).
Today I passed 1,000,000 Pageviews on my blog.
I never for the life of me expected this would happen. It started on November 27, 2007 – just over 5 years ago, with this post Welcome to the blog
A year later – and 16 posts down the line I had whopper of 6 subscribers.

Today – and about ~500 posts later ..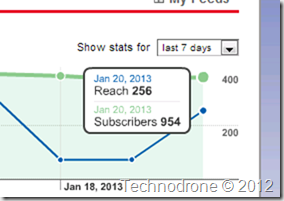 A lot has happened over these past 5 years – for me personally and in the technology world.
Thank you all for the support, the interest and I hope to continue to provide interesting content and insight into virtualization, cloud and automation as I have up until now.
Who knows what the next years will be like??