What is VMware KB Number 1?
Have you ever wondered what VMware Knowledge base article Number one is? Where it all started? Genesis is the beginning of the bible… KB number 1 was the beginning of a plethora of knowledge that has changed how we consume technology today.
As of the time of writing this blog post the lastest KB is 2035036.
So far back does it go? I decided to check. Powershell of course helped me out here.
The first public KB article that you can access today is …..
KB 22 - Extremely Slow Power on when Using IDE Virtual Disks.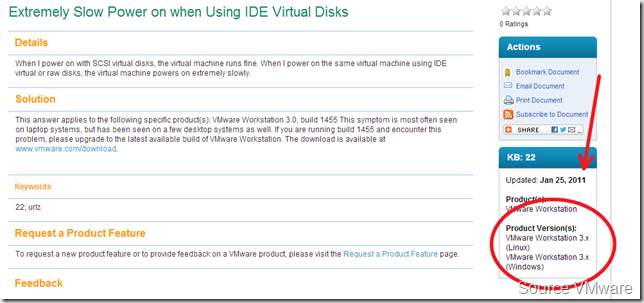 And as you can it was last updated on January 25th, 2011 – Product: VMware Workstation 3.x
So how old is this actually? Wikipedia to the rescue.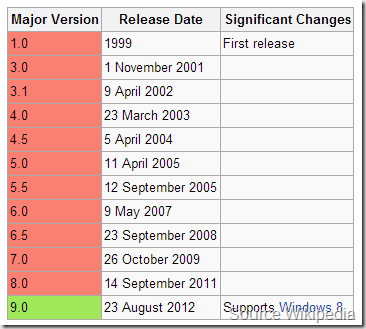 History ladies and gentlemen. This KB is probably about 11 years old.
Freaky how today is actually November 1st, 2012, exactly 11 years after Workstation 3.0 was released.
VMware has come a long way since then – changed, evolved. It would be interesting to hear what it was like way back then.
Personally – I am intrigued in hearing what KB 1 is.
If you have any insight into how it was back then – please feel free to add it to the comments below.