HP and Minority Report (also Converged Storage)
So here it comes, Blogger Reality Contest - Session #1. We all participated in a briefing of HP's Converged Storage Solutions
But before even starting about what we learned, I asked myself what is converged storage? Well it seems that it is actually an HP term - because on Google there is not very much else besides answers that pertain to HP (small mention there of a another company - Nimble).
OK - so that did not help much. So so what is Converged Storage then? Storage we all know - is that small little thing that all of our data is kept - you know what I mean? Those 3.5" Floppies?  And converged well I actually went and looked that one up on the www.

Out of all of the definitions, I think that either the 1st or the 3rd is most appropriate for what we are discussing here. Actually a bit of both.
I do not consider myself a storage expert - not by a long shot. But what I can say, is that during my day-to-day work I deal with storage - A LOT - and have had experience with a several vendors, be it IBM, HP, NetApp, EMC, Nexenta and some others as well.
So how do I perceive how HP envisions Converged Storage?
Not everyone starts up buying a small NAS device and then when the business grows and expands you need to start looking out at proper storage. So in here come the bigger vendors. But ideally - what I would like from an IT point of view would be getting a Storage array that can grow as my company grows. And if that could actually be done with the least amount of downtime when I need to expand then that is great. And here is what HP are proposing to offer.
Start off small. Get what you need out of your array, make use of its maximum potential. But when you grow you will want an easy upgrade or an easy path for expansion. Allow me to expand as much as I want. In the beginning I started by fixing computers in my garage and I will grow to be the next VMware / Google / Amazon / Microsoft. I will need a storage platform that will grow with me and my business.
And if you want to put a cherry on the top - then make in completely non-disruptive and transparent.
I might be jumping ahead a little bit to what we will be seeing next week, but half of the presentation was about the Converged Systems. In your datacenter you probably have a separate department or at least a vendor for each of your infrastructure components. Your storage is provided by one vendor, your network is provided by another, and last but not least your servers could be a third. And the IT world has seen that this is not the ideal setup, because you have to put all the pieces of the puzzles to together and to get to play a nice and happy tune. Not always is that the easiest of tasks. And if they are all different vendors, then I can bet you all that there will not be "One Admin to Rule them all". And we can see that the market is going in the direction of combining as may of these components as possible in one converged solution.
Cisco and their UCS have become one of the major players in a the converged infrastructure market. They have managed to integrated 2.75 / 3 of the major components in the infrastructure. I say 2.75 because the Network and compute are there, prominently there, and the technology is in place to hook you up to storage in any way you would like or think, but they do not own or have a stake in Storage (yet).
The major storage players are just that storage players, they have little or no say in the compute or networking stack.
And here HP comes in. They are one of the only companies that can supply a solution in each of the 3 above mentioned categories. More of this on the next post.
To sum this one up - Converged Storage is:
an HP term - but is something every CIO would drool over
it is storage that will grow as you grow
be a part of a complete solution
integrate seamlessly with all the other components in your infrastructure (regardless of the fact if they are from the same vendor or not)
2 more short points. Why a picture of Minority Report? because of the graphic on the landing page - just reminded me..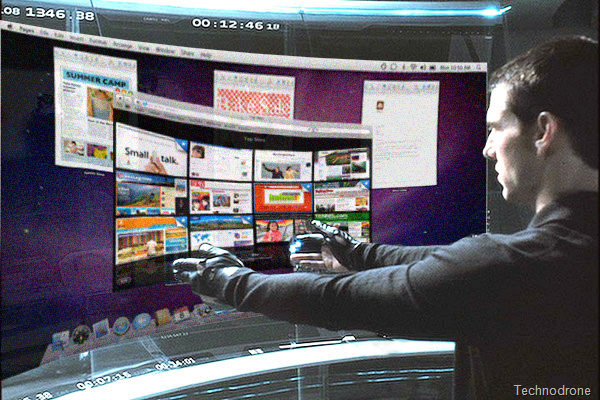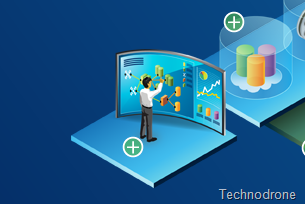 And one last thing. There are two short videos on the site that explain the concept of Converged Storage The first one was way to high-level for me - with a lot of nice words and high level explanations.
Not my cup of tea.The second one though - I think was right on - explained perfectly what the idea is behind converged storage. Simple and simplistic, just the way I like it.
HP Converged Storage
Please take a second to voice your opinion on the post in the poll below.
No Negative Feedback Welcome (Sorry - I had to put that in there… :)). Comments of course are always welcome.
(Small Print) HP is one of the sponsors of this event, which mean they are partially footing the bill for my trip to VMworld this month. I am highly grateful for the opportunity and honor but I am under no obligation to write anything positive (or negative for that matter) about any of the presented solutions. The opinions and thoughts above are my own so take them as they are.