VMware Communities Downtime this weekend
For those of you who have not already noticed.

VMware will be upgrading Communities systems between 10-12 December 2010. During this time, the system will be placed in read-only mode. While we work on the upgrade, you will not be able to log in, and only public content will be available. All data will be preserved and become available again once the upgrade is complete.
This is a sneak preview of the demo site.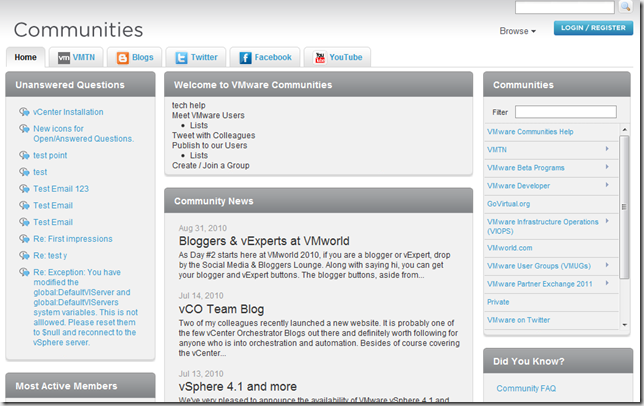 If you need urgent support during the upcoming weekend, please submit a Support Request.