My day started at 08.00 with two labs that. The labs were nice and quiet.
LAB17 Lab: VMware vCenter™ Orchestrator
This I think is one of the most hidden secrets and most unused featured that is bundled with vCenter. In essence this could enable you to basically do almost anything you want in your Virtual Infrastructure. But the issue is that the documentation for the product was, IMHO, severely lacking until the current release and besides a few how-to's on how to set it up - the knowledge is practically non-existent.
I would like to point you all to the VCO Team site who have been releasing amazing content on how to make better use of the product.
The first part was the installation process of Orchestrator which has been simplified even more than previous versions.
The Lab continued on how to create workflows to deploy VM's and move VM's from one location the other.
I would have liked to see a more advanced level for giving more insight on how to configure and create workflows and how to present them to the end user through the web interface, maybe at VMworld 2011
LAB20 Lab: VMware vCenter™ vShield 2.0
I was extremely impressed by the product. The lab gave a good overview, precise explanations and the enough amount of hands-on to see an example on how to load balance or NAT a VM, amongst other things.
I started to walk around the Solutions Exchange floor. SWAG, SWAG SWAG!! Mike has started a worthy cause of the The SwagBag Competition.
I had two very interesting demo's. One with the VP of Xangati who have what seems to be a very promising product. The second was a demo of Splunk. They actually had the funniest t-shirts. Seriously! This is something I would like to investigate further after the show.
I then spent some time in the Blogger lounge where it was great to put a real face to the Twitter handles that we all use. Great discussions about all sorts of things are happening the whole time. @jtroyer (so much taller than I expected) is busy with the VMworld LIVE video feed and interviews throughout the day.
A good part of thttps://maishsk.com/blog/images/2010_10_vmworld4/1_vmworld4.png)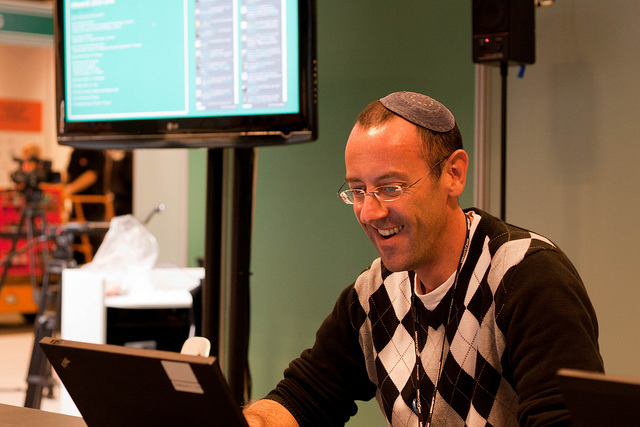 I then went to the BC7803 Planning and Designing an HA Cluster that Maximizes Virtual Machine Uptime - which was packed solid - Duncan Epping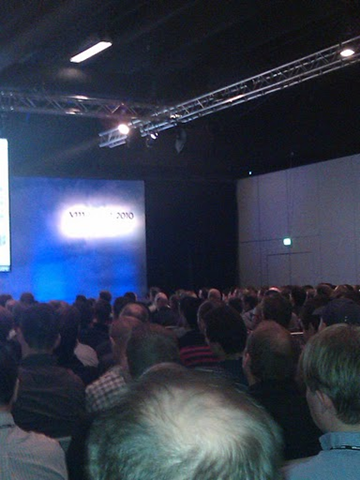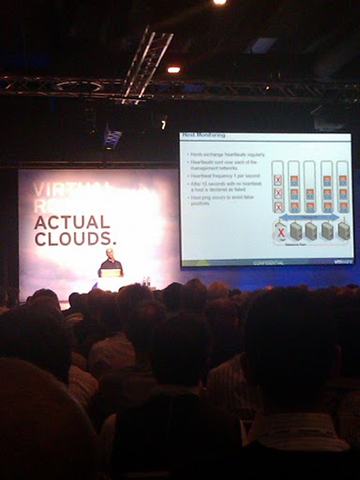 Back to the blogger lounge there after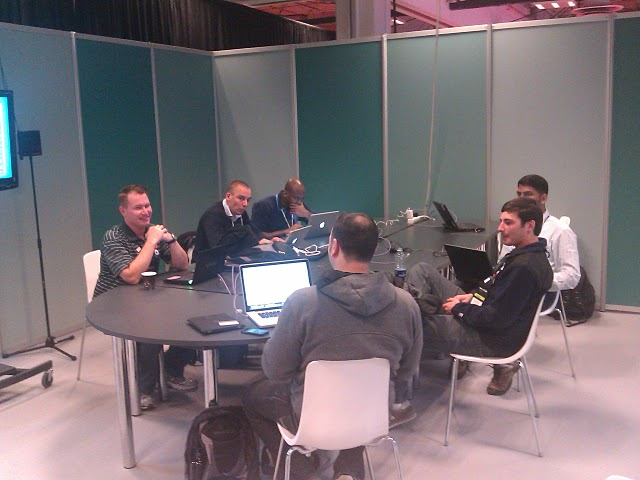 Then we were invited to a the CTO event with Dr. Stephen Herrod. There were some great conversations that I had with Scott Lowe, Wil van Antwerpen, Bob Plankers - just to name a few.
I also got a chance to have a short chat with Dr. Stephen Herrod, to express my appreciation for hosting the event and giving us the opportunity.
I gave a pass on the several parties and dinners that evening and spent the rest of the evening in my hotel, finalizing my VCDX defense presentation.
And that was Day 2!
And No - I still did not win an IPAD