So day one started with @esloof sneaking into the Bella Center at the crack of dawn and sneaking some pictures in from the solutions exchange. The first 20 Seconds you can can see how quiet (AND EARLY)  it was.
I arrived at the Bella Center at around 9.00 and completed registration without hardly having to wait line. There are at least 12 stations with two computers each, for registering. Very simple process. Put in your name, show your ID and that's it.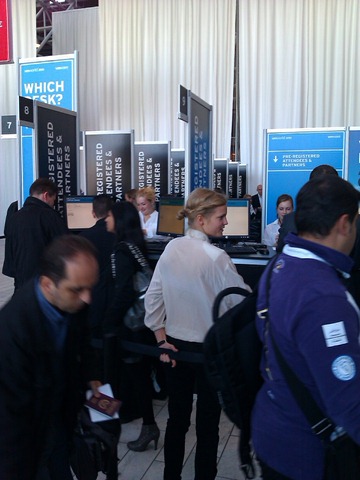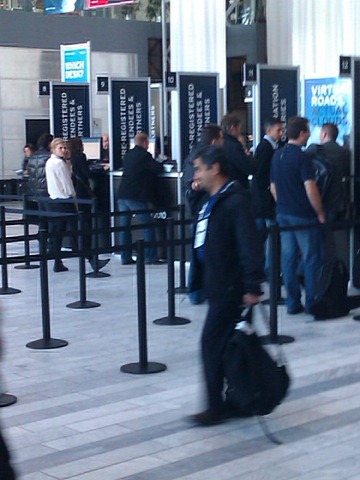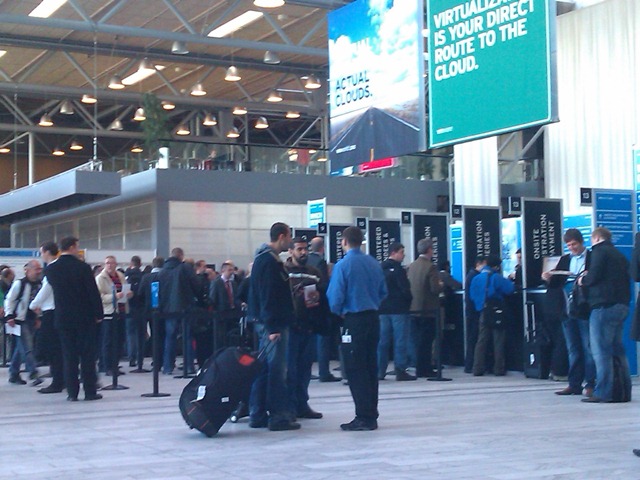 Registration came with a Name tag and a bag.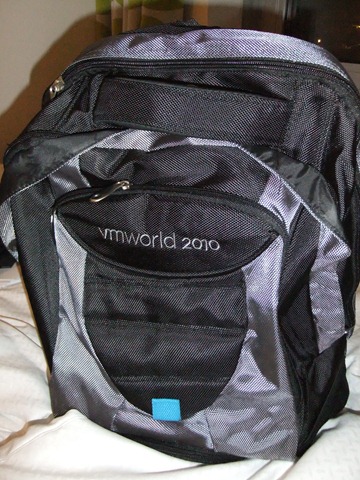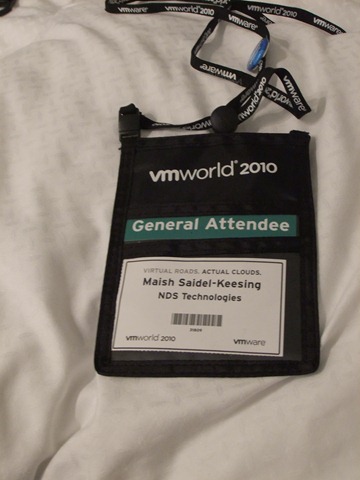 Bag came with all kinds of goodies enclosed.
Wi-Fi connectivity sucked - BIG TIME. Until (I gather) someone decided to increase the DHCP scope for the Access Points, and that was only after 14.00.
I snuck in some pictures of the Exhibition Floor myself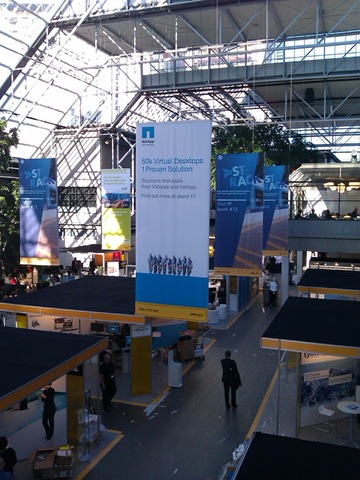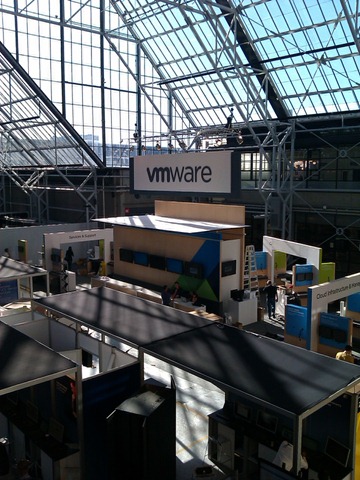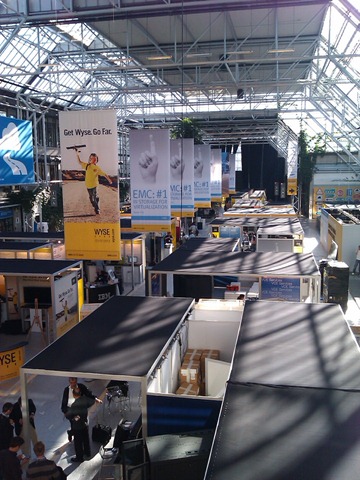 The labs were opened early today, and it was good to see some familiar faces. I sat and completed LAB13 Lab: VMware vCloud Director - Install & Config. One of many I hope.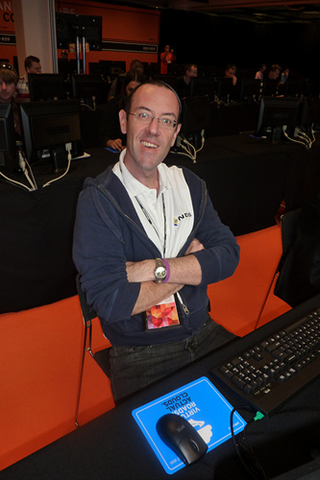 The interface was as good as they said. Two monitors per seat, response time was good. The content of the lab was helpful and as I said to @DuncanYB, we all like to play with the stuff (yes even us bloggers), and it is not every day that you get to have the opportunity to have someone prepare a lab environment for you, instead of you having to do it for yourself.
The Technology Exchange day was quite productive. I was especially interested in the session
PPC-04 vSphere APIs for Performance Monitoring, Ravi Soundararajan (Sr. Staff Engineer) and Balaji Parimi (Staff Engineer), both of them really know their way around the API, and gave a good session.
Using the API for POWERCLI work, there are several takeaways from this session that I took with:
Getting Performance metrics from the API is extremely easy (when you know what you are looking for)
You can do it easily with POWERCLI
When you environment grows, you will have to change how you do it with POWERCLI, other this will get messy, very very fast.
I gave two short Video Interviews with VMware, one for Technology Exchange Day, and the second for PowerCLI.
It is finally great to put a proper face to all the Twitter names. There are too many to mention.
The labs are going well
Lab stats from Monday at #VMworld](https://twitter.com/VMworld)VMworld VMworld
I popped over to the VMUG Party and ran into even more familiar faces :)
I am still putting the finishing touches on my VCDX Defense which is scheduled for Wednesday morning.
And that was day 1.
And no I have not won an IPAD yet…