So I finally got around to installing a box for myself to play around with at work.
Of course I do not want a noisy server running under my desk (I am sure that my co-workers in the room would not be too happy with it either..) so I had to go for something quieter..
Lo and Behold my new Whitebox!!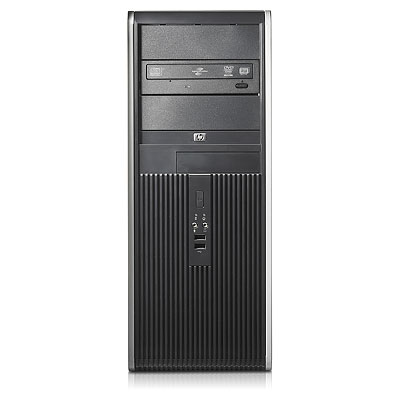 HP DC 7800 Desktop with 8gb RAM 250gb HD Sata drive, running ESX3i and as quiet as a kitten.
Price-wise:
HP Dc7800 DC E6550 - $630
4x2gb Kingston KVR800D2N5 - $176
Intel Pro 1000/MT - $30 (that is because the on-board Intel NIC refused to work!)
250GB HD - $60
Total for the Whitebox $900 (But in all honesty, since I work as part of the IT group, the only thing that was actually purchased was the Desktop, all other hardware was provided through our department)
I have already put up 3 machines on it, two that I work with daily (1 Ubuntu,  1 Windows 2003 Server) and the 3rd one is a test for Windows server 2008 R2 Beta which I am trying out.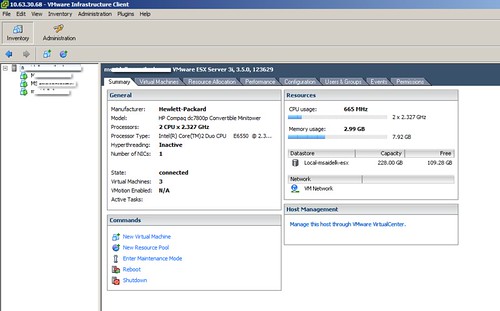 Thanks to Eric Sloof for the inspiration for the post. (did not come out as cheap as his though..)