System Center 2012 Resources – Say How Much?
Of course this is not a GA product (yet). Hyper-V 3.0 is not GA (yet). So this is all theoretical and in the future.
Microsoft is about to starting to push their Private Cloud offering.
The first thing I always look at is what are the components involved.
From the Download Microsoft Private Cloud Evaluation Software page :
Man - that is a lot of components.
I then went to look at the system requirements (CPU/RAM only) - I only took the recommended values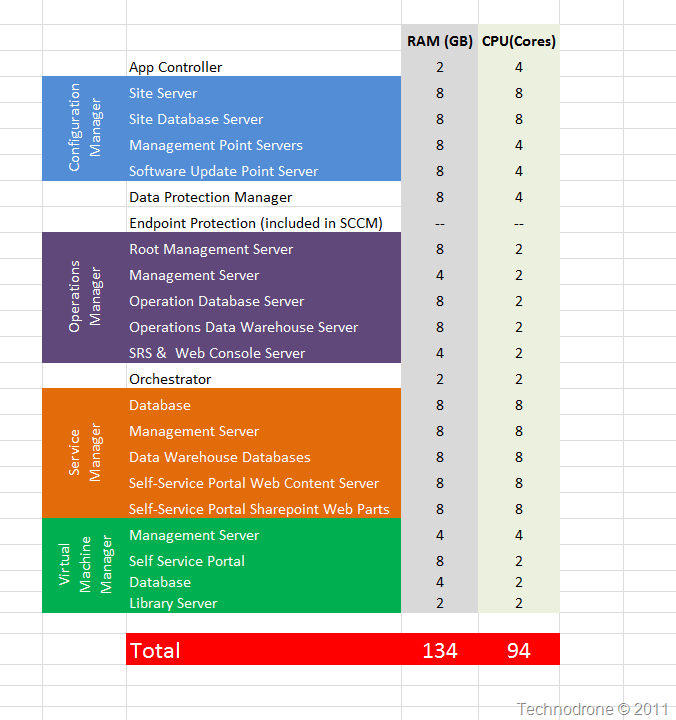 I would like to say two things regarding this list.
I probably grossly miscalculated - and I am 100% sure that you can consolidate some of these components onto one machine - but for the sake of the argument - let us say they are all separate instances.
Are you kidding me???? Do you know how many components that involves? And this is supposed to be "simple" ??
I would like to stress - this is not a price comparison of who is cheaper / better / more handsome. I just took into what are the resources needed to run such a solution.
One last thing. the offering is licensed in two editions Standard / Datacenter.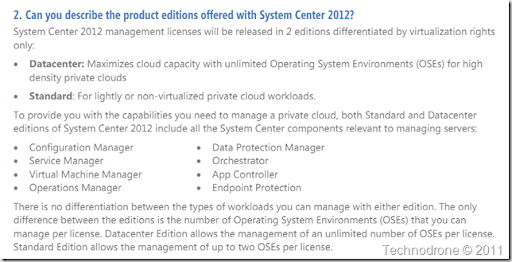 Tell me someone in their right mind who would only by this for 2 VM's. Which means you go for the Datacenter license - and ahem .. did I mention you need to have and Enterprise Agreement (EA) with Microsoft to be able to use this?
On a personal note - If people thought that VMware licensing was complicated - just try and understand this document above.
I actually would like to compare this to the requirements needed for a vCloud solution - it would be interesting to see, if I have forgotten any components below that would provide a parallel solution as the one above please feel free to let me know.
vCenter
vCenter Database Server
vCenter Update Manager
vCenter Update Manager Database Server
vCloud
vCloud Database Server
vCloud Connector
vShield Manager
Orchestrator
AutoDeploy
vCOPS Enterprise
vCenter Configurations Manager
Site Recovery Manager
Service Manager
vFabric Application Performance Manager
Your Feedback is welcome (and let the flaming begin!)