Performance Troubleshooting for VMware vSphere 4
A new white paper has been published by Hal Rosenberg from VMware
it is a 51 page document, with step-by-step walkthroughs of how to troubleshoot performance problems on an ESX host regarding all aspects - Network, Storage, CPU, RAM, Guest, and Host.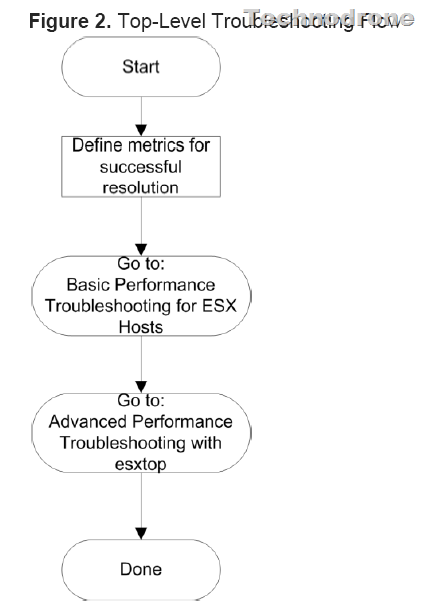 The troubleshooting process starts with the top-level troubleshooting flow in Top-Level Troubleshooting Flow. However, the introductory material includes background information that is important for the successful completion of a performance troubleshooting effort. Identifying Performance Problems discusses what we mean by a performance problem, and how to tell when observed behavior is and is not a problem. Performance Troubleshooting Methodology gives an overview of the troubleshooting methodology used in this document. Using This Guide discusses how to use this guide. The guided approach makes using this document different than reading a typical manual. Performance Tools Overview gives an overview of the performance monitoring tools used in the troubleshooting process. Starting with Top-Level Troubleshooting Flow, the remainder of the document covers the process of using the performance monitoring tools to identify observable performance problems, find the root-cause of those problems, and then fix the causes.
A highly recommended document for all ESX Admins.