vSphere 4 – So What is new?
Well I think my speculation was not far off. if you read my previous post I speculated that we would not get anything 
Unofficial Release Date - May 21, 2009. We got this from the day that you can start purchasing new licenses
Jason Boche posted a few noticeable items about the licensing changes.
Let me see I can make a bit of sense for what we are getting. All of this comes from the
VMware vSphere Pricing Packaging and Licensing Overview
Versions
Some of the version names have changed (I mean what would we not live without another name change).Below is a comparison between the two: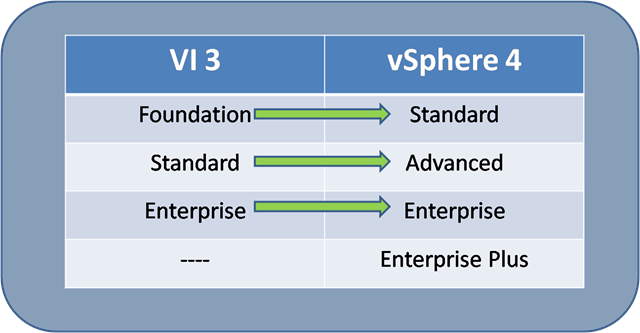 Are we getting anything new with the new names – yes we are!
**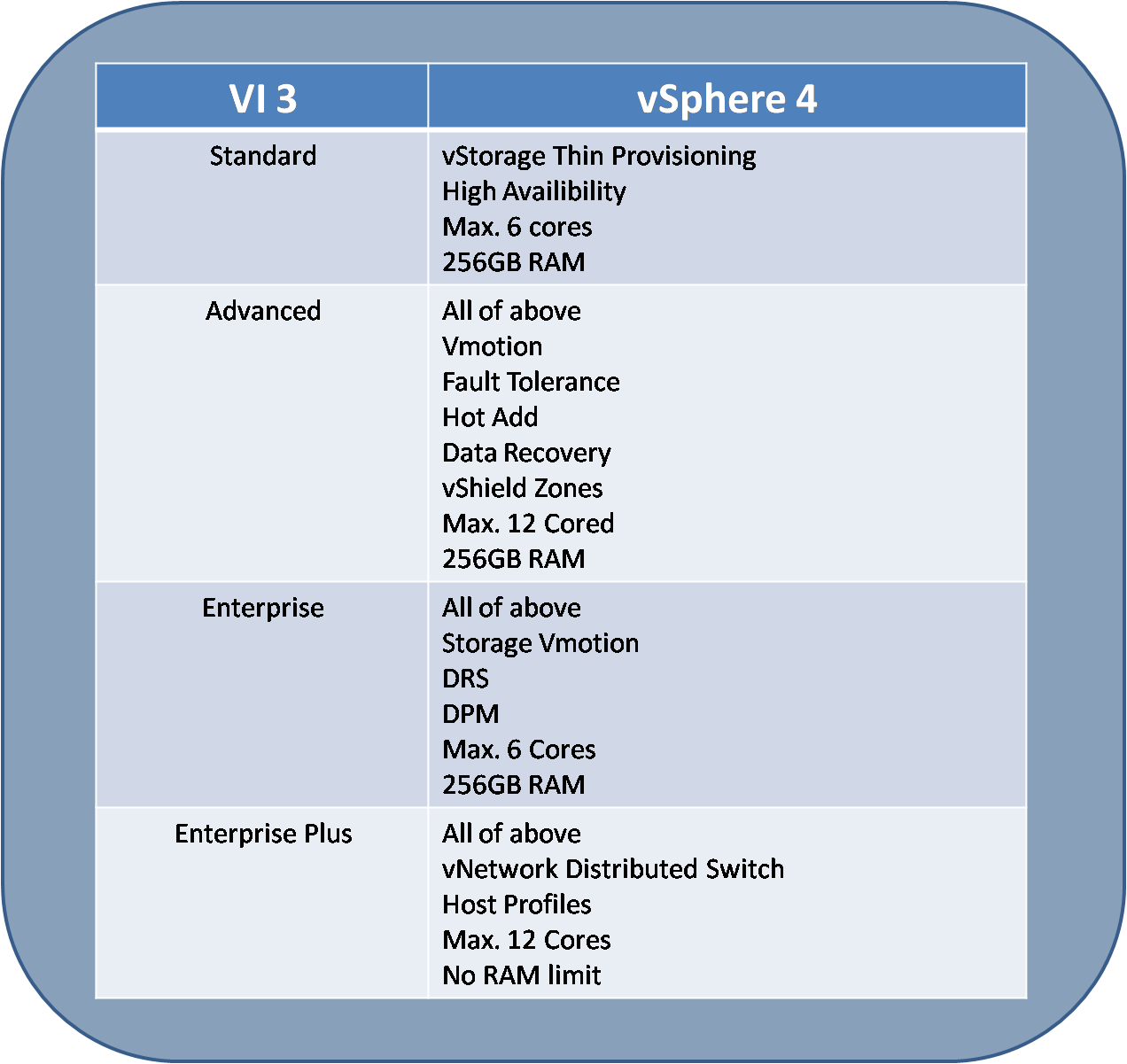 **
Pricing
The biggest change here is that licenses are per physical Socket and not licensed per two sockets as in the past (and is it only or did the prices just go up??)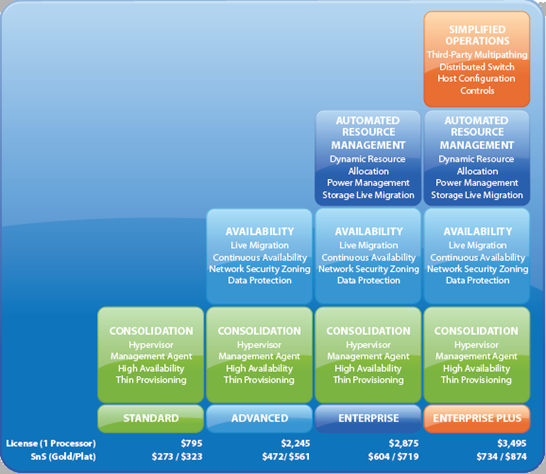 Licensing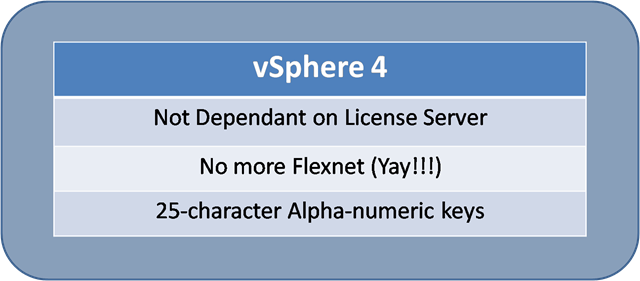 Now besides that all Twitter is going nuts, all the bloggers are going nuts and when the dust settles and things cool down I promise some more detail and insight later on down the road…